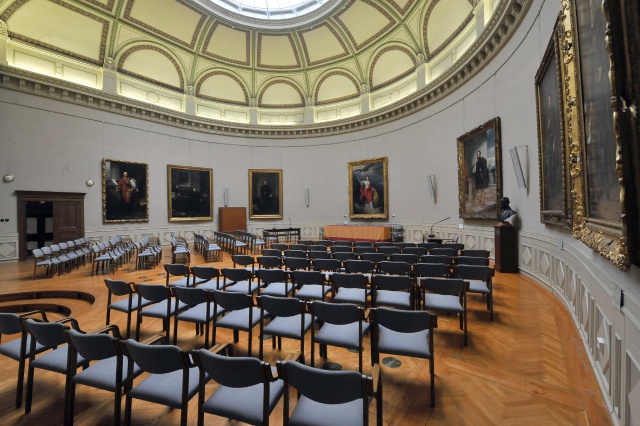 Address
H-1051 Budapest, Széchenyi István tér 9.
E-mail
keptar@btk.mta.hu
Phone
+36 1 411-6123
Opening hours
Monday and Friday 11.00 - 16.00
The Art Collection, located in the exhibition rooms of the former Esterházy Gallery on the third floor of the Academy, contains portraits, landscapes, historical genre paintings, archaeological drawings, as well as the noted 19th-century gynaecologist Gyula Elischer's Goethe Collection, and the fine art objects of the Széchenyi Museum. The richest donation to this collection was made by Count István Széchenyi. (Some pieces of the Collection now adorn the palace rooms.) The Art Collection is managed by the Institute of Art History of the Academy.
For a brief architectural history of the Palace of the Academy, please
click here
.