Kulcsszavak (ún. buzzwords) használata
Kulcsszavak
(ún. buzzwords)

használata javasolt a pályázat és interjú során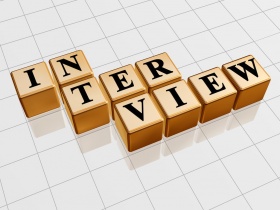 Interjú
http://stockfresh.com/image/774073/golden-interview
A kutatásvezető esetében:
… I provided the first demonstration of…
… I have intuition for interesting problems….
… in recognition of my exceptional potential…
… I am a very insightful and extremely productive researcher…
… I have been invited for ….committees X, Y and Z….
… referred several publications…
… obtained a prestigious grant (néhányat kiemelni ezek közül)
… current and long-long term future activities…
… I have worked at X renowned international institutes: namely X, Y and Z
… X first author papers in refereed journals, cited X times, Y papers as a co-author, cited Y times
… extensive experience…
… publish in high quality papers …
… successful in attracting students…
… I am especially good in defining long-term research programs…
… for my outstanding PhD I was awarded with the prize for ….
… leading to important contributions to the field of …
… I succeeded where everybody else failed…
… I am very actively involved …
… I am among invited key lectures …
… many international collaborations…, formed on my own …
… published over X scientific collaborations…, formed on my own…
… keen interest in…
A kutatásról:
… the issue of …. is at this moment most relevant for … reasons …
… one of the key problems in …
… with this proposal .. new strategies developed…not attainable in any other way…
… development of new approaches of X is of utmost importance…
… the … project deals with an urgent matter…
Meglévő szellemi és technikai infrastruktúra igazolása:
… I am collaborating with several top scientists in field A and field B….
… attracts first-class scientists/PhD-students/post-docs from all over the world..
… excellent infrastructure … like….with technical specifications…
… research environment with many international guest scientist and foreign post-docs leads to a stimulating atmosphere with good creativity,
… hosting several successful groups…
…the institute is a world leader in …research with top-rated research groups in X, Y research, providing me a perfect intellectual environment …