What were the causes that lead to the military tragedy following the First World War and to the demobilisation of the army? How did the food supply change between 1917 and 1922 and what was the political significance of these changes? How can the geographical consequences of mapping out the new borders be examined with novel methods? These are the questions the MTA Lendület (Momentum) Trianon 100 Research Group sought to answer.
---
9 February, 2017
---
The research group, headed by Balázs Ablonczy, was set up in the summer of 2016. Their objective is to inform the Hungarian public and the scientific community of the exact circumstances of the Trianon Peace Treaty through the publication of monographs, documents and foreign language articles and by organising conferences.
The program is built on four pillars. Firstly, several of the yet unknown diplomatic documents concerning the preparation of the treaty and the decision making process will be published by the research group. The first book, edited by Miklós Zeidler, is the journal of the peace delegation. Besides this, American, Italian, Japanese, Romanian, Czech and Serbian documents will also be published.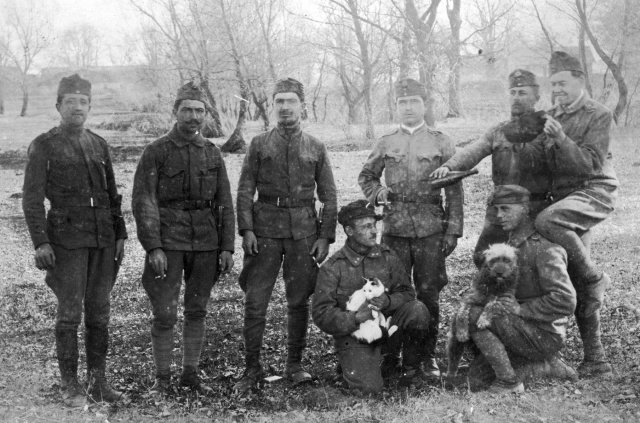 Hungarian soldiers (1921)
Source: Fortepan/Márton Székely
Secondly, the research programme investigates the relationship between Hungarian society and the military collapse, with special emphasis on the role of the army. The military tragedy following World War I and the disarmament of the military are maybe the most debated issues concerning the history of the era immediately preceding the Trianon treaty. With the 4 June anniversary of the agreement fast approaching, both historians and members of the public ask the same questions every year: What were the causes leading to the total disintegration of the army in the autumn of 1918? Would it have been possible to prevent the loss of parts or even the entire Kingdom of Hungary through sheer force? The researchers also discuss the problem of refugees and the neglected but strategically important question of public supply. This section also includes an analysis of local authority transformations.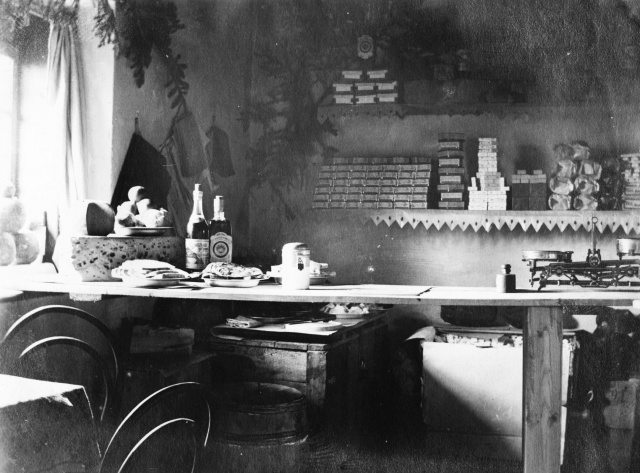 A contemporary grocery shop (1917)
Source: Fortepan/Eszter Babarczy
The third section focuses on the stabilisation of the new borders, in which the researchers address the geographical aspects of the peace treaty. They also explore the history and the background message of the best-known geographical product of the time, that is, the Carte Rouge. They also look forward to discussing how the scientific community from various countries reacted to the map. New economic and social relationships created by the new borders will also be covered in this section. Furthermore, the emergence of numerous temporary states between 1918 and 1924 will also be discussed.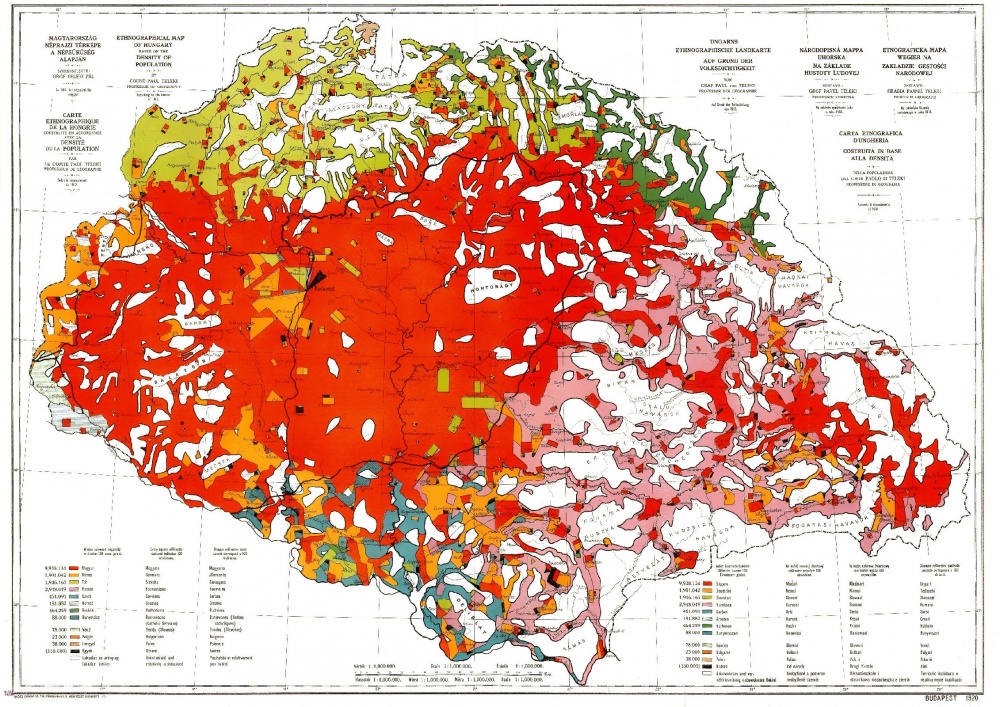 The Carte Rouge
Source: Wikimedia Commons
Lastly, the research will also encompass the legacy of Trianon (monuments, historiography, literature) and its relationship to Hungarian society.