Programme Leader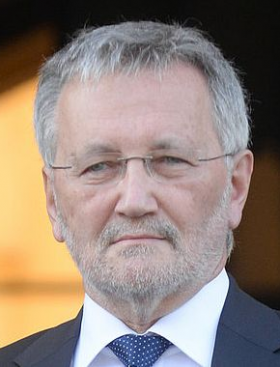 Benő Csapó is a Professor of Education and the head the Center for Research on Learning and Instruction at the University of Szeged. He was a Humboldt research fellow at the University of Bremen (1989) and at the Center for Advanced Study in the Behavioral Sciences, Stanford, California (1994-95). He was a member of the Problem Solving Expert Groups for the 2003 and 2012 OECD PISA surveys and the leader of the Technological Issues Working Group in the Assessment and Teaching of 21st Century Skills initiative (2009-2010). He is the chair of the Presidential Committee on Public Education of the Hungarian Academy of Sciences and the editor of Magyar Pedagógia. He is a member of the editorial board of nine international research journals. His has published over 300 books, book chapters and research papers. He received the Prima Primissima Award in 2015 and the Doctor Honoris Causa from the University of Helsinki in 2019.
Programme Secretary
E-mail: sugarevatitkarsagmtahu
☎ .: +36 - 1 - 411-6100 / 626 extension
✉ H-1051 Budapest, Nádor utca 7. (H-1245 Budapest, Pf. 1000)
Eva Sugar is assistant of the Hungarian Academy of Sciences in Budapest in the natural sciences and public education field from 2011. She received her MSc degree from the Faculty of Chemical Engineering of Technical University of Budapest. She worked at the Hungarian Standard Institution as a standardization manager until 2003. After she was analyst in Residuum Toxicological Laboratory of Central Agricultural Office, Food and Feed Safety Directorate until 2011. She gained a PhD in chemistry from the Eotvos Lorand University in 2015.
Review Committee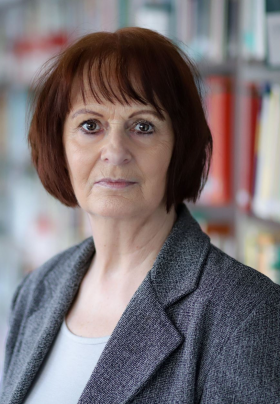 Aniko Zsolnai is a Professor of Education at the Eötvös Loránd University, Faculty of Education and Psychology, Budapest. She is the dean of the ELTE PPK and the Director of the Doctoral School of Education Eötvös Loránd University. She was the founder and former head (2009-2016) of the Social Competence Research Group, University of Szeged, Hungary. In 1997 she completed her PhD at the University of Szeged, Doctoral School of Education.
She is the joint chair of the European Network for Social and Emotional Competence (ENSEC). In 2019 she was the chair of the 7th ENSEC Conference titled "Well-being and Social-Emotional Development" in Budapest.
Aniko Zsolnai is the editorial board member of the International Journal of Emotional Education (IJEE) and the European Educational Research Association (EERA) book series 'Transdisciplinary Perspectives in Educational Research.
Zsolnai's research interests are varied and spans the field of education, educational psychology and social psychology. Her main research interest is in developing children' social skills and abilities. She is involved in several other promising research projects in values and attachment. She is the author and co-author of over 160 scientific publications and several volumes.
International Advisory Board
Terezinha Nunes is Emeritus Professor of Educational Studies and a Fellow of Harris-Manchester College. She started her career as a clinical psychologist in Brazil and moved to a research career by obtaining a doctorate in Psychology at City University of New York, where she was supported by a Fulbright Scholarship. Her work spans the domains of children's literacy and numeracy, including both hearing and deaf children's learning, and her focus of analysis covers cognitive and cultural issues, with a special interest in educational applications. Her work on "street mathematics" in Brazil uncovered many features of children's and adults' informal knowledge, and her subsequent work in the U.K. investigates how this informal knowledge can be used in education. Her literacy research focuses on the connections between morphological awareness, spelling and vocabulary growth. She authored over 20 books, 140 refereed journal articles, 6 encyclopedia entries, and 70 book chapters. In 2017 she was awarded the Hans Freudenthal award for innovative and influential research in mathematics education, by the International Union of Mathematicians. In 2018 she received a Doctor Honoris Causa from the University of Szeged.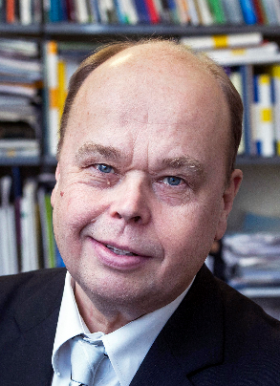 Jari Lavonen is a Professor of Physics and Chemistry Education at the University of Helsinki, Finland. He is a director of National Teacher Education Forum and chair of the Finnish Matriculation Examination Board. He is a distinguished visiting professor at the University of Johannesburg. He has been researching science and technology education and teacher education for the last 35 years and his main research interests are science and technology teaching and learning, curriculum development, teacher education and use of ICT in education. He has published altogether 220 refereed scientific papers in journals and books, 150 other articles and 160 books for either science teacher education or for science education. He has been active in international consulting involving the renewal of teacher education for example in Norway, Peru and South Africa.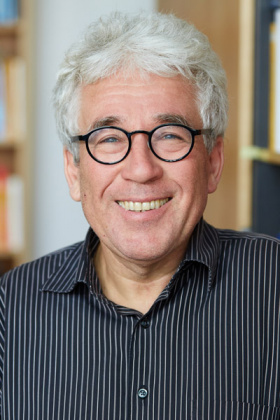 Eckhard Klieme is a Research Fellow at DIPF Leibniz Institute for Research and Information in Education. From 2001 to 2020 he was a Professor of Educational Science at Goethe University, Frankfurt, and a Director at DIPF. Building on academic degrees in mathematics (Diploma), psychology (Ph.D.), and education (Habilitation), his research spans across assessment, teaching quality, and school effectiveness. He lead or co-lead major research initiatives such as the German national assessment of language skills (2001-2006), a national research program on assessment of competences (2007-2013), several video-based classroom studies (e.g., "Pythagoras" 2000 – 2006, and the multi-national TALIS Video Study 2016-2021), large-scale evaluations of civic education (2001-2005) and all-day schools (2005-2019). He served on many boards and chaired committees such as a national expert group on educational standards (2003) and OECD's PISA Questionnaire Expert Group (2010-2017). His honors include an Honorary Doctorate from University of Liège, Belgium, the Research Award of the German Educational Research Association, and a Distinguished Visiting Fellowship at Harvard Graduate School of Education.